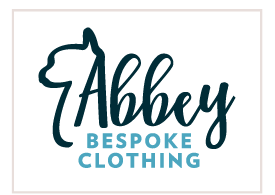 Abbey Bespoke Clothing is based near Newport, South Wales at Pant y trwyn Farm. Our happy and healthy alpacas have 20 acres of pasture which is divided into paddocks and state of the art facilities to ensure they are monitored and managed in the healthiest way possible.
Each shawl we produce is handwoven in using traditional milling techniques making each and every one individual. A shawl takes approximately five days to produce, and comes off the loom with a beautiful hand stitched edging before it is washed, brushed and finished by hand. The magnificent design is unique to Abbey Bespoke Clothing and this effect cannot be achieved by anything other than the most careful hand finishing.
The yarn for Abbey handwoven alpaca products are bespoke spun in a small mill with highly talented staff in the art of traditional milling. Abbey fleece is limited to a small herd of mostly coloured alpacas. All products spun pure and undyed to showcase their beautiful natural colours.